Variety Packs
Variety Packs Will Add Pizzazz To Any Fruit Sale!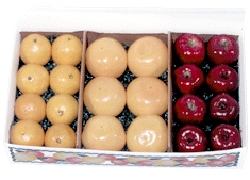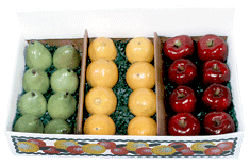 Variety Packs Are Among Our Most Popular Sellers Because They Create Satisfied Customers.
Variety Packs:
Allow Your Customer to Select Exactly the Varieties That They Want.
Can Be Used As Gifts.
Contain More than Just Citrus Fruit (Apples and D'Anjou Pears.)
Satisfy the Customer Who Does Not Want 20 lbs. of One Variety of Fruit.
Our Variety Packs Use Premium Sizes of Fruit and Make Welcomed Gifts.
Your Customers Will Love These Cartons.
You Will Be Surprised How Many People Will Want To Order Pears.
Trio Packs and Gift Box Are Packed On A Bed Of Excelsior.
Variety Packs Will Increase Your Sale and Have Your Customers Return Year After Year.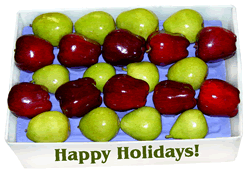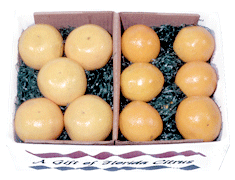 Red Trio - Contains Red Grapefruit, Navel Oranges and Apples
Pear Trio - Contains Pears, Navel Oranges and Apples
Holiday Pack - Contains Apples and Pears
Mixed and Gift Box - Contain Red Grapefruit and Navel Oranges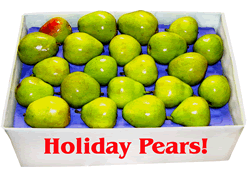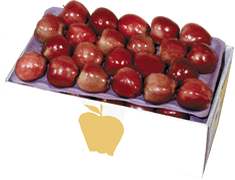 No one gives you as big a choice as Riversweet!